Second Annual Portal to the Past Festival
Many museums have been forced to close their doors because of the coronavirus pandemic. Some, like Phoenix's Pueblo Grande Museum have turned to virtual engagement in the absence of public visiting hours.
On October 4, the museum hosted its second annual Portal to the Past Festival with the help of Cultural Coalition Inc. The two-hour live streamed event celebrated the Ancestral Sonoran Desert People through traditional dance and music performances as well as featured crafts, tours and an artist-led lecture.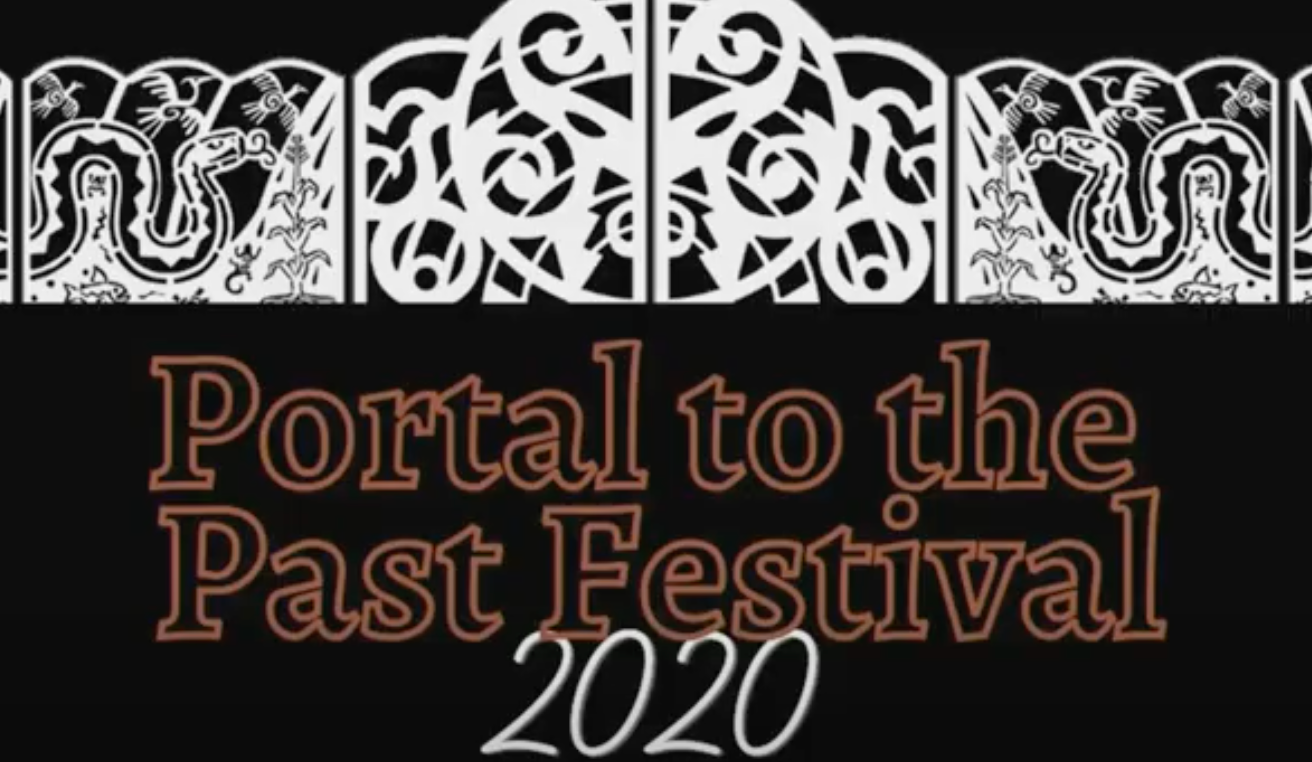 The festival kicked off with a cultural performance by the Achem Aa'l Basket Dancers from Salt River. The group of nine women, dressed in long red skirts and matching white blouses, danced barefoot around a man singing and playing percussion for nearly eight minutes. During another cultural performance, a dancer from Indigenous Enterprise moved to the sounds of drums and chants. Wearing a brightly colored costume and headdress, he spun quickly and deliberately in circles as his feathers and fringe shifted with each movement. Later in the lineup traditional dances were also performed from Quetzal QVLN and Tony Duncan as well as the Keli Akimel dancers from Gila River.
The event also included educational aspects such as a short interview with Arizona artist Zarco Guerrero who explained how the festival got its name. Last year, Guerrero won the New Arizona Prize Water Public Art Challenge for a sculptural gate he constructed outside the Pueblo Grande Museum's archeological park.
"It was inspired by a grant that was put out by the Arizona Community Foundation Water Heritage Project," said Guerrero. "Artists from throughout the valley, throughout the country and throughout the world could submit an idea that would create public works of art that would stimulate, encourage and inspire people to think about the way we use water and the desperate need to take care of and conserve the clean water that we do have."
The Pueblo Grande Museum Director Nicole Armstrong-Best gave a brief history of the museum and described how the Ancestral Sonoran Desert People created a canal system that is still used today. She explained how Guerrero's art installation welcomed people to the museum and onto the grounds of these prehistoric canals. The festival itself included a 10-minute tour of the museum with two volunteers.
During the event, another local artist, Thomas "Breeze" Marcus hosted a chat explaining some of his work. The Native American muralist's graffiti-style installations can be seen all over the streets of Phoenix.
Portal to the Past continued with kid-friendly activities including a storytelling and flute performance by guest Randy Kemp. In another segment, a staff member from the Pueblo Grande Museum taught viewers how to make a Sonoran stained glass craft from household materials.
Other highlights included a talk on Native American women and voting rights with Pueblo Grande Museum Exhibit Designer, Kim Nishirhara. She began her lecture by assuring viewers that while the museum staff enjoyed virtual programming, they were eager to open their doors again soon.
"We have spent lots of time making sure our exhibits are safe for you and your family," said Nishirhara. "This time has caused us to stop and think about all the objects, buttons and surfaces we touch in a museum and how we can find creative solutions to still make these available to you without sacrificing safety. We have also been doing a lot of programs and events through videos such as this one. Although the videos have been fun and a challenge for the museum staff in good ways, we are sure ready for you to come back to the museum in person."
The second annual Portal to the Past Festival was made possible by a grant from Arizona Humanities and National Endowment for the Humanities. Learn more about the Pueblo Grande Museum at www.pueblogrande.com.