Objectivity, Privilege and How to Report on Protests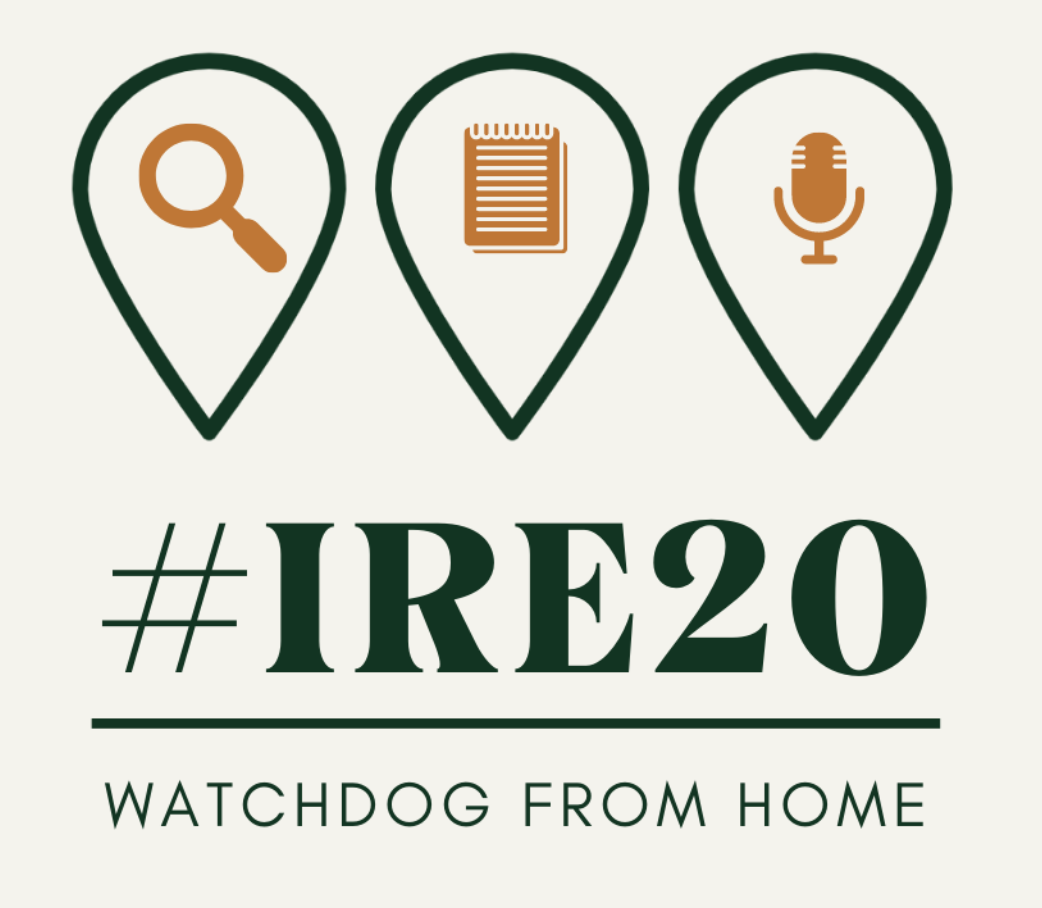 A lot has changed in the journalism industry over the last 50 years, but many things have stayed the same, said ProPublica Data Reporter Ellis Simani during the 2020 Investigative Reports and Editors (IRE) Conference.
"One of those things that has been unchanging is that protest movements are exposing the faults in how mainstream media covers Black communities but also highlighting its failures to hire, retain and promote Black journalists," said Simani.
Simani and his colleague Moiz Syed hosted a timely talk entitled "Objectivity, Privilege and How we Report on Protests" on Sept. 23. That same morning, charges against the police officers involved in the deadly shooting of an innocent Black woman were announced.
"Thank you for joining in on this really important topic, especially right now as we are all waiting for the decision about the Breonna Taylor case," said Lauren Grandestaff, the session's moderator and IRE research director.
Simani began the virtual lecture with a flashback to the summer of 1965. He explained how the arrest of Marquette Frye, a 21-year-old Black man, is what sparked the historic Watts Riots. Simani said that white reporters and editors at the Los Angeles Times struggled to make sense of the events without any Black journalists in the newsroom. Their coverage focused on property damages, chaos and violence.
"Much of the reporting reinforced singular narratives of law enforcement rather than interrogating messages from those in power as we are taught to do as reporters," said Simani, one of four Black reporters to recently leave the Los Angeles Times.
Syed, a news app developer, said the solution to addressing this fundamental disconnect in the newsroom, is to ask how Black journalists perceive protests, and evaluate how that perception can drive coverage. He refers to the relationship between activists and the press as the "protest paradigm" and claims that while journalism should mirror society, it's actually revealing its injustices.
"Ever since its birth, American journalism has had one face, one degree of wealth, one social status, one education, one gender, one sexual orientation, one race, one skin color," said Syed. "As long as the overwhelming whiteness of journalism continues to warp our perceptions and bleed into our coverage, we will continue to betray our readers with bad information that values some life over others."
According to Simani, it was the civil unrest of the 1960s that triggered the hiring of Black reporters and that today, protests continue to propel change and accountability on issues of race in the media.
"In the two weeks following peaceful protests across the country over the killing of George Floyd, Black journalists used Twitter as a platform to call out their employers, push for transparency, accountability and commitment from newsroom leaders," said Simani.
Syed also suggested that data shows Black Lives Matter as the largest movement in U.S. history. He reports that today 15 million to 26 million Americans have participated in Black Lives Matter protests.
"A protest movement has exposed the deep fault lines running through our newsrooms," said Syed. "With so many people desperate enough to have their voices heard that they are braving a deadly pandemic we need to ask ourselves, why haven't our newsrooms been listening."
Syed wrapped up his section of the lecture with an ethics question relevant to all the attendees: Should journalists themselves be allowed to protest? While most newsrooms don't allow journalists to protest in their free time, Syed said when they do, it actually makes the news. To represent the current majority opinion, Syed offered a quote by Andrew Seaman, former ethics committee chair for the Society of Professional Journalist.
"Journalists, I know some of you may want to protest, but you're much more useful producing great journalism."
Towards the end of the hour, as the news broke that only one of the officers in Taylor's case would be charged with wanton endangerment, Grandestaff led a discussion between panelists and the journalists in attendance. She often interjected to remind the panelists they were free to leave if the update on Taylor's case had upset them. But the panelists continued to take questions submitted by chat.
One submission from Samantha Max read, "Do you have tips on live tweeting protests? How do you spread accurate information without putting anyone in danger? Especially when it comes to sharing locations, photos of people's faces, etc."
"We have to be really careful when we are engaging in any sort of social media especially from a location where there is a protest happening and especially if you are sharing video or photos from that protest," said Syed. "It's a double-edged sword. A lot of times people far away from protest sites engage in those acts of protests because reporters are on the ground."
The annual IRE conference is limited to members and paid attendees. More information on membership can be found at www.ire.org.