Ad Hoc Committee Presents Final Plan for New Latino Cultural Center
The final recommendations for a downtown Latino and Cultural Arts Center were made to the Phoenix City Council during a policy session last month. An ad hoc planning committee, created by former Mayor Thelda Williams in 2019, was a key step towards the completion of a project 19 years in the making.
The idea began in 2001, when Museo Chicano received city bond funding to expand its space. In 2008, the museum closed and the money was placed in a reserve for "a future Latino Capitol Project." Currently, there are $902,404 in bond funds available for initial construction of the new center.
"The committee has worked to chart a path to realize our community's long held vision for a Phoenix Latino Cultural Center," said Deputy City Manager Karen Peters while introducing members of the ad-hoc committee during the September 22 meeting. "We were generally inspired by their creativity, thoughtfulness and deep commitment to this project."
The ad hoc committee consisted of three subcommittees: programs and services, fundraising and partnerships, and site and operations. The site and operations subcommittee said stakeholders wanted the Latino Cultural Center to be comparable with other downtown arts and culture institutions.
It is expected that the new cultural center will also be located downtown and along the light rail, but the committee did not formally select a site. After reviewing the results of a 2017 capital needs assessment and feasibility study they did however suggest the center be around 22,000 square feet with 18,000 square feet of programmable outdoor space and parking.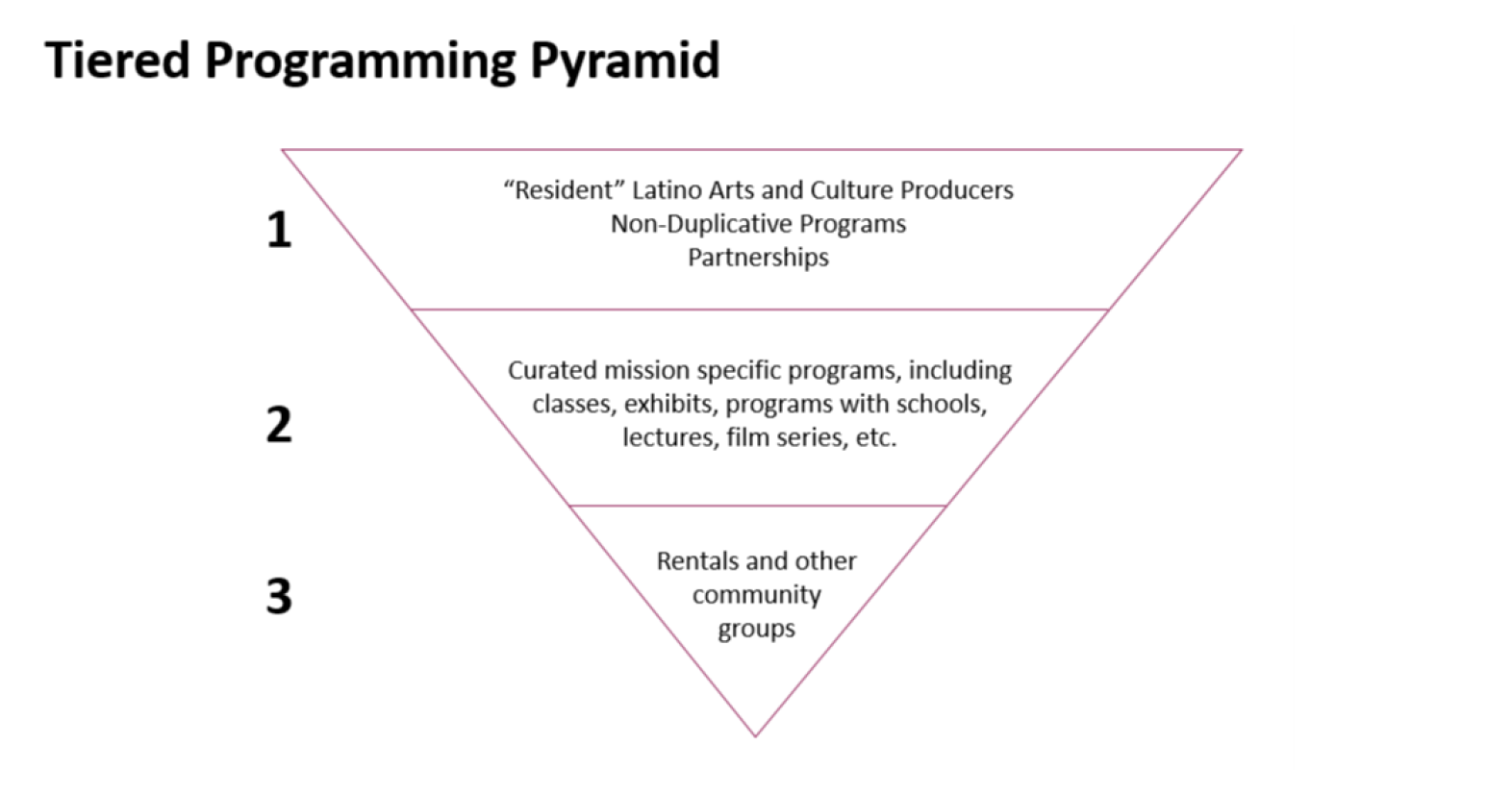 It is not yet decided if it will be a new building constructed on city-operated land, a rebuild of an existing city-operated building or a mixed-use development in partnership with city or private development. The committee further researched four possible locations that met the suggested requirements from the study.
"Sites included the empty parcel next to the Herberger Theater Grounds, the North Building at Hance Park, the empty lot next to the Phoenix Public Market and the site of the Regency garage," said Mitch Menchaca, executive director of the Phoenix Office of Arts and Culture.
In terms of management, the committee's report stated that the Latino Cultural Center should be run by the City of Phoenix for its first five years and a nonprofit or collective should eventually take over.
The committee suggested creating a capital campaign with a goal of $8 to $13 million. On March 4, the City Council approved the creation of a fund at the Arizona Community Foundation where tax-deductible donations could start being accepted. The fund is still in the process of being created.
Additional recommendations by the ad hoc committee included creating a "Friends of Latino Cultural Center non-profit" and recruiting inaugural board members.
"It was just wonderful to see all the different artists come together with a dream and now this dream is coming to reality," said Councilman Michael Nowakowski."This is going to be a jewel in the City of Phoenix."